The ocean cannot wait!
The ocean is caught in a squeeze between local pressures and global changes. The impacts are accelerating, and they are threatening to overwhelm our ocean's ecosystems.
There are countless people around the world working hard to counter these threats and to protect and restore our ocean.
We believe it would make a tremendous difference if we would all join forces, so that each of us, as individuals, could work better and go faster.
To save the ocean, our actions must have greater impact.
Local Pressures
Over-fishing
Agriculture run-off
Destructive fishing
Human waste
Coastal development
Global Changes
Climate change
Coral bleaching
Ocean acidification
Plastic waste
Storm intensity
The Big Blue Network is a global community of dedicated professionals from local associations, non-governmental organizations, marine tourism, universities, research institutes and government ministries passionate about the ocean, marine life and marine sciences.
We share the belief that we can make a difference – and that we can help someone else, somewhere else have greater impact too.
We jump the gap – of culture, expertise, and organizations – to find better solutions to the problems we are facing.
We connect to share what we know, learn from each other's experiences, encourage each other, and help find the right resources fast.
Through collaboration with each other, we can provide greater value to our organizations and our communities.
Examples Include:
Marine Biologists, Community Organisers, MPA Managers, Researchers, Coastal Protection Managers, Conservation Communications Specialists, Microbiologists, Fisheries Inspectors & Managers, Species Conservation Experts, Reef Restoration Specialists, Eco-tourism Managers, Mangrove Specialists, Oceanographers
Putting good science into practice
Optimizing conservation and restoration activities
Fact-based marine education & awareness programs
Innovation in research
Durable solutions for local communities
About The Big Blue Network
What we do
Connect people, knowledge and resources.
What we do not do
As an organization, the Big Blue Network does not have a mission to create awareness in the general public – that is what you do!
We do not execute activities ourselves aimed at restoring or protecting the ocean. We focus on helping you become more effective.
We are not involved in territory/land leases or purchases for conservation purposes – many of you already do this better than we ever could!
We do not spend money to generate money. We think it is a bad idea to compete for funding with the same people we are trying to help!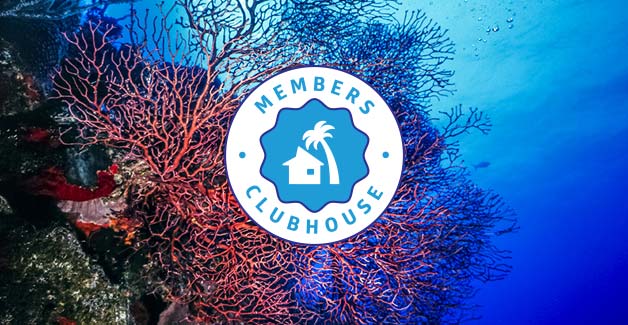 FOR PROFESSIONALS: BECOME A MEMBER!
Membership is free. Benefits include access to:
Members' Clubhouse
Community Directory
Education resources
Funding information and tips
Communication tools and tips
Fast facts and news you can use
General forum to ask questions and to share
Interest Groups – join one or create one
Big Blue Newsletter
Big Blue exists for you, so let us know what resources and information would best help you!
Simply click an icon above to signup with your social media account.
PASSIONATE SUPPORTERS
Become a Passionate Supporters and receive the Big Blue Newsletter. This group was created for people who care about the ocean and its eco-systems, and who are not (yet!) working in the field.  It includes:
Students in marine-related studies
Education professionals
Conservation project volunteers
Underwater video and photographers
Divers, surfers, and sailors
Finance and accounting experience
Grant writers, graphic designers
Web creators
Communications specialists
SPONSORS
If you are interested in sponsoring the Big Blue Network financially, please contact our sponsorship team.
We are a small and efficient team that believes in the smart application of technology, respect for the local context,  and leveraging the knowledge of our Member community to optimize impact.